If only you had a billion dollars to spend on your next event—what would you dream up!? Presuming you don't, let us help guide you on what compromises could be made without sacrificing quality.
Setting a realistic and accurate budget for your event is key to its success—it's one of the big picture components you should consider. Prospective clients are often fearful of sending a budget range to event production companies because they feel like the event company will spend to that number. However, a good budget will make it easier to plan and prioritize the fine details, as well as convince any higher-ups of the feasibility of your plan.
Much of the budget for an event goes into audio-visual factors, or A/V. This includes factors like lighting, sound equipment, microphones, and the staff needed to support the A/V aspects of your event. Although labor is the biggest expense, equipment is invaluable and also carries a price tag.
Your event production partner will need to know a few key details that impact planning and ultimately cost:
Where: What is the venue, and what are the logistics of getting A/V set up in that venue?

When: How long do we have to set up and strike the event, and how long will the event last?

Who: What is the audience size (in-person or online), seating plan, and desired experience?

Why: What are you trying to accomplish in your meeting or event, and how does this need to be conveyed to the audience?

What: What kind of content and media needs to be presented? (e.g. speeches vs. PowerPoint vs. video playback, etc.)
This article will help you understand the building blocks of live event production and how they impact the overall cost of your project.
Essential Components of A/V Budgeting
Imagine calling a builder and saying, "How much does it cost to build me a new house?"—the response will always be, "It depends, what kind of house do you want, and where will it be?"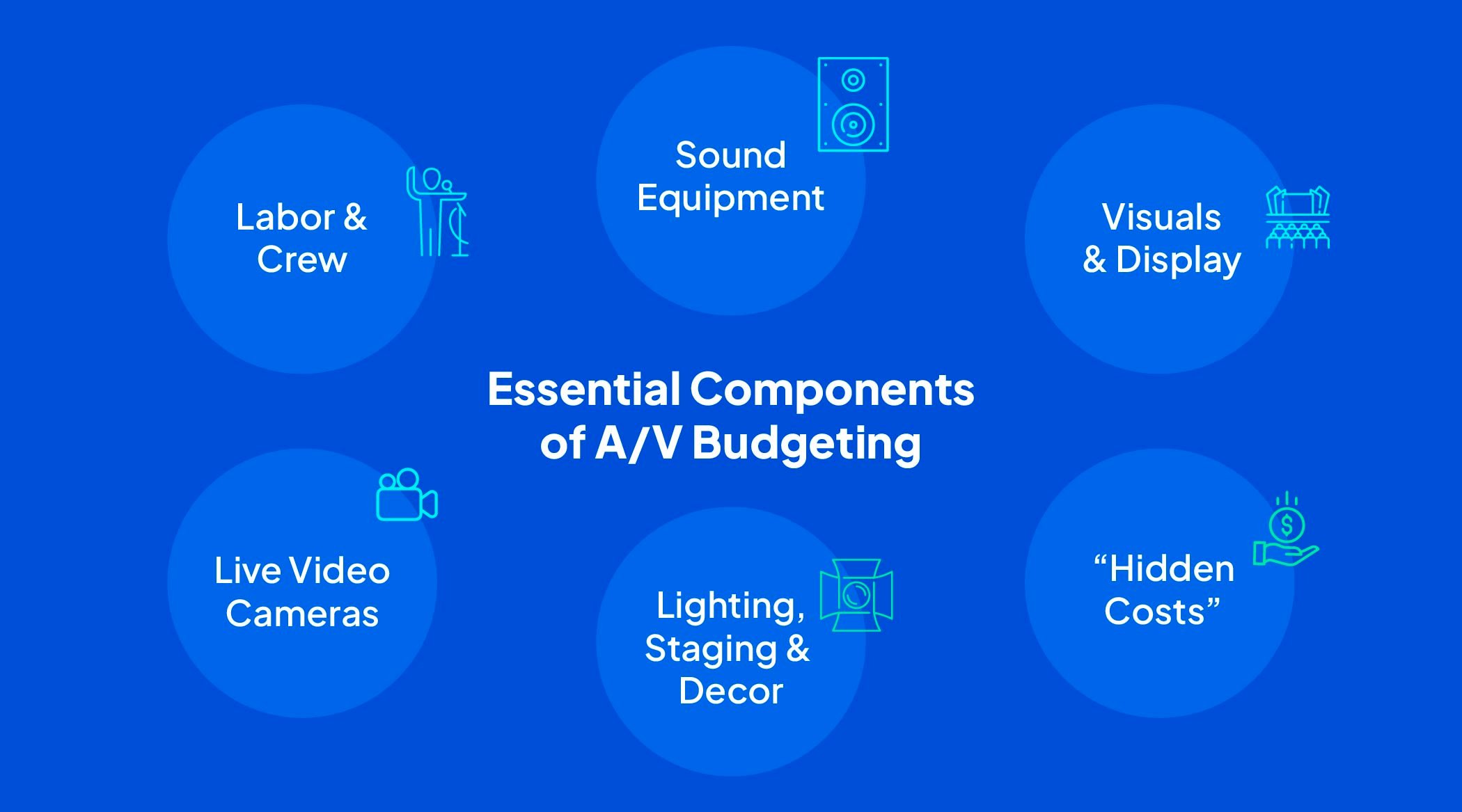 The exact needs of any organization will vary from event to event. But generally, several core expenses will almost always need to be considered.
Labor and Crew
Every job is going to require at least one skilled technician. As the scope of the job expands, so does the number (and cost) of that crew. As you read below, recognize that each section may require its own skilled crew or specialist.
Sound Equipment
Almost every project is going to require some kind of audio reinforcement.
Think about it—when you gather people together for a meeting or event, this equipment is the bare minimum to reach your audience with your message (as opposed to shouting).
This section includes microphones and speakers at the very least.
Visuals and Display
Beyond sound, the next most common element is some kind of graphic or visual. Clients typically use PowerPoint presentations or video clips.
This section addresses large monitors and/or video projectors with screens. The high end of this section is large LED Walls.
If you have lots of slides or videos, you'll require specialized playback and switching equipment to smoothly switch between sources.
Live Video Cameras for iMag, Broadcast, or Recording
As the audience size grows in the room and online (when streaming), you need to consider cameras to capture the action on stage.
This video can then be displayed on the large screens mentioned above (called image magnification or iMag), streamed to a remote audience, and/or recorded for archival use.
Lighting, Staging and Décor
Elements of this section will be interspersed in the building blocks above.
For example, you may want a stage and some lighting to go with your sound system for an important speech. You'll require some kind of lighting when you add video cameras for the best quality.
"Hidden Costs"
There are no hidden costs—they are just not discussed upfront.
These include trucking, per-diem costs like parking and meals for the crew, hotel (depending on the location and schedule), expendables like batteries and gaffers tape, and recording media. Make this a part of the conversation with your production company, and you'll be seen as a true event pro!
For each of these factors, consider the cost of both the bare minimum as well as what your dream event would include. The actual cost will likely be somewhere in between.
Tips for A/V Budgeting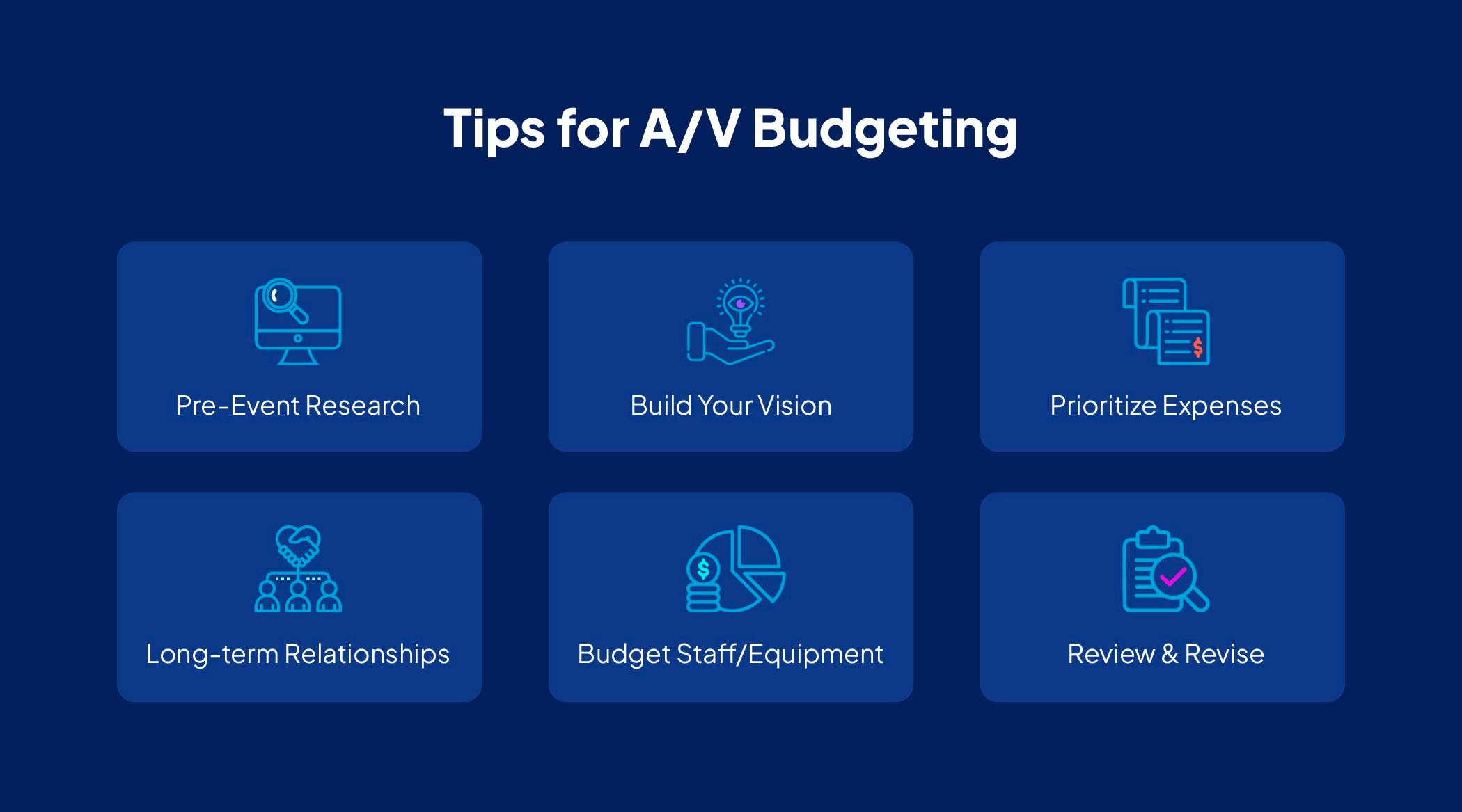 We have several tips for making a feasible budget, including:
Perform pre-event research

Build your vision including your desired budget

Prioritize expenses

Build a long-term relationship with your team

Budget for staff as well as equipment

Review and revise often
Perform Pre-Event Research
Many factors can shed light on what needs you will have in the future.
When you truly don't know how much to set aside for the A/V, call a couple of local providers and have a conversation. Discuss the building blocks listed above and your general expectations on the event as a whole. Look at pictures on their website—if you see something that resembles your event, ask how much that costs.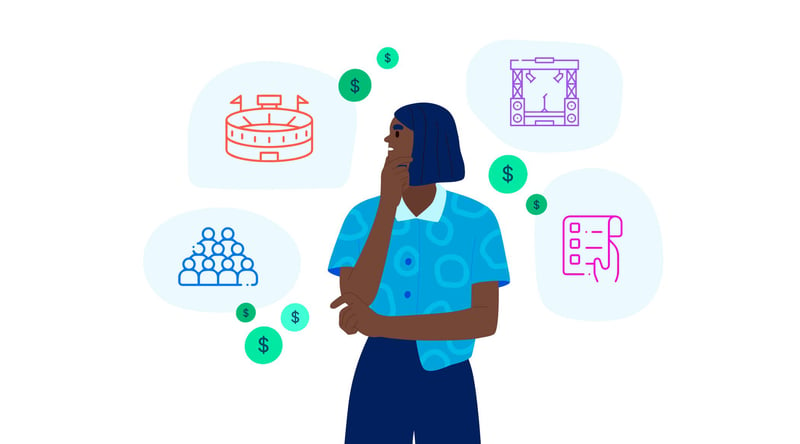 Those companies should be able to give you a good idea of the cost in your area. Remember, the more questions they ask, the more invested they will be in delivering a great event experience meeting your goals AND your budget.
Look at similar events for insight into your expenses. This could be events put on by your own company, or if you have access to such information, events put on by similar companies in your area.
Consider the types of venues you will be looking at. Even if you don't know exactly which venue you will use, you probably have a general idea of what type of place will be most appropriate. The size will depend on the number of in-person attendees.
Think about the size and makeup of your audience. Get a rough estimate of how many people will attend, as well as how many of those will attend in person vs. remotely.
Build Your Vision Including Your Desired Budget
It's all too easy to dream up your ideal event, adding feature after feature until it becomes too expensive to fulfill. While it's good to explore what you want, the best way to ensure you set a realistic budget is to design the budget along with your imagined event.
Some costs can be estimated ahead of time, but others have no fixed price. There's no data to research how much a PA (public address system) costs, for example. Fortunately, we have an online calculator to help you estimate expenses.
Ultimately, you should make a list of wants and needs, and get a professional partner to price it up before committing to a fixed plan.
When speaking with your partner, talk about outcomes and experiences along with the event details we've already listed. If you ask for something very specific without any context, you might not get what you really need.
Prioritize Expenses
Every event is unique. But in most cases, there are core expenses to be identified. These ones should be prioritized over the rest. If you have a maximum budget, share that number. You may be surprised at how affordable a high-quality event can be.
Event Production companies will tell you what they CAN do for the amount of money you have. A reputable company will also be prepared to recommend a low-cost partner in your area if they cannot meet your budget.
That said, unless you have a totally bare-bones budget, your core A/V expenses won't cover everything. That's when you can start prioritizing non-essentials: special lighting equipment, extra subwoofers, or hey, maybe even an LED wall!
Build A Long-Term Relationship With Your A/V Team
Ideally, you would be able to work with your A/V team year after year for every event you need produced. Over time, such a team will know your needs more, and be able to provide a better experience for the same or lower price.
The best A/V teams display their expertise, ask the right questions, and provide a more curated solution that the customer may not even be aware of. We are consistently reminded of how important it is to ask the right questions upfront.
A light-hearted anecdote that comes to mind is when a longstanding client called in to rent a microphone. What they really needed was a full PA system and a professional audio setup. The conversation quickly evolved, which elevated our thinking to mean the client wants "intelligible sound at every seat".
Despite asking for it, the customer does not want a drill bit—they want the right-sized hole.
Budget For Staff As Well As Equipment
Someone needs to operate your A/V equipment. A high-quality event production team will run on a flat "day rate". It's common for event production companies to hire our subcontractors and flex their business based on demand. When bidding out to find the right partner, inquire about team composition.
Having a core team with decades of experience in A/V equipment helps lead subcontractors should they be part of the equation.
Review And Revise As Needed
Budgeting is hard. Things always change at the last minute, and you can never get every detail planned perfectly.
That's why budgeting should always be carried out with a review and revise mindset. Hold regular meetings with your team where you discuss the budget along with your other plans, and make changes as information comes in.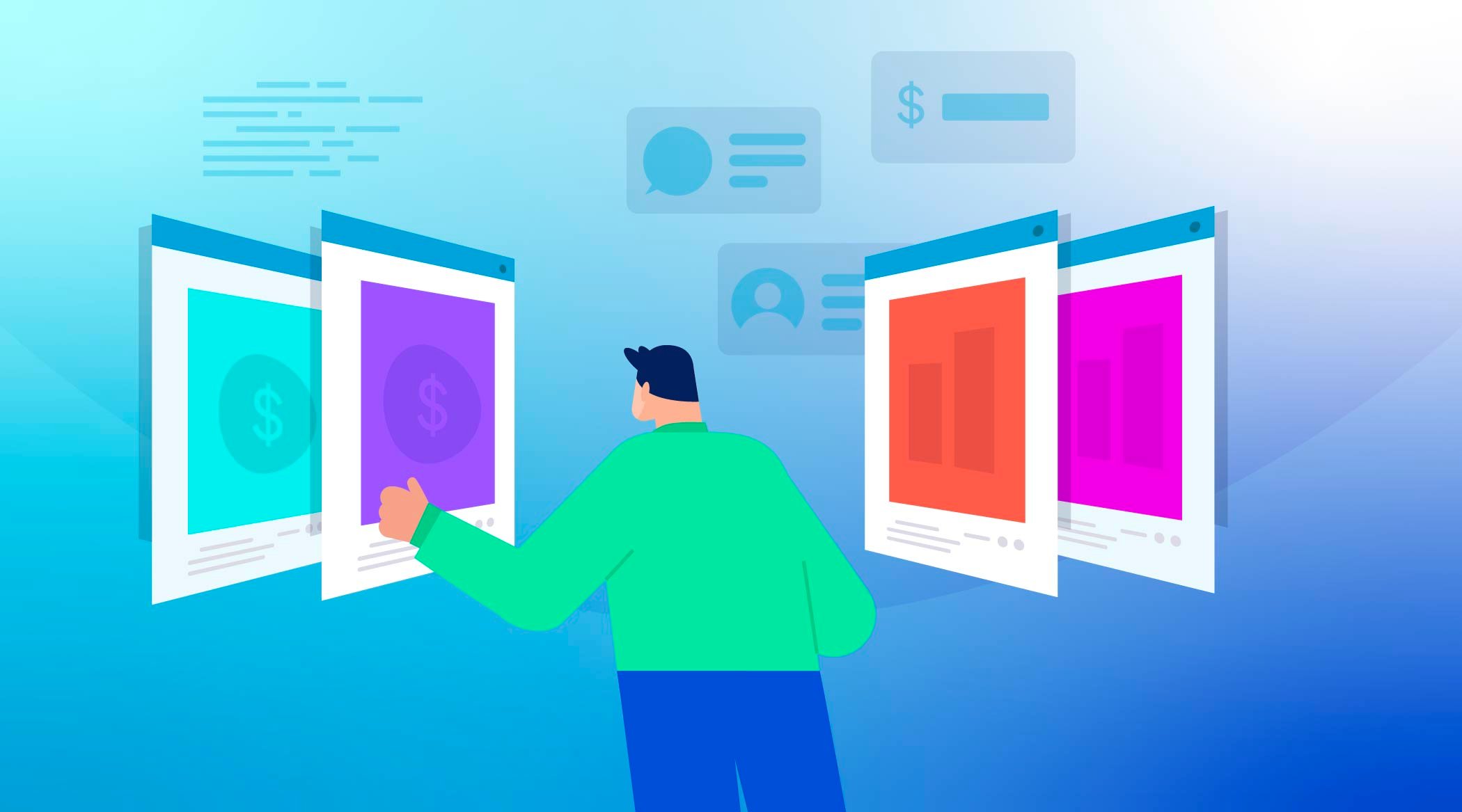 On your repeat event, recognize which changes will impact your budget. If you change the schedule, location, or any of the details we discussed above, your price may change—maybe up or maybe down. Discussing possible changes with your partner helps you to plan and alert your boss as to why the price is higher or lower.
If you have been working with a partner for a long time and they are not trying to improve your events based on experience, you should probably try someone new.
A Word On Hybrid Events
So, you've planned your event and budget and confirmed all the details… until the CEO or guest speaker cannot attend and wants to join remotely. This is a highly likely scenario that is occurring in events every day. First, you must have good internet access. If you cannot get that, there is a high risk of failure.
When planning your event, ask your partner what it would take to handle a remote presenter or a live stream. These options can be built into your plan and you'll know not only what is required, but the change in cost upfront should you need it. This way, when the change comes at the last minute, you'll look like a hero!
The Importance Of A/V Budgeting For Hybrid Events
Successful event planning hinges on establishing a well-thought-out budget, an essential foundation for realizing your vision. By understanding the key components of audio-visual (A/V) budgeting and carefully assessing your needs, you can strike the right balance between your dreams and your financial constraints.
By carefully weighing the costs and utilizing tools like our budget calculator, you can make more accurate estimates and create an event that seamlessly integrates the needs of both in-person and remote participants, embracing the future of hybrid events, where innovation and inclusivity go hand in hand.